Boeing Business Jets (BBJ)
The Boeing Business Jet series are factory conversions of Boeing airliners for the corporate jet market, historically the 737 series airliners. This aircraft usually seats between 25 and 50 passengers within a luxurious configuration. This may include a master bedroom, a washroom with shower(s), a conference/dining area, and a living area in the most common layout. The Boeing Business Jet is a 50/50 partnership between Boeing Commercial Airplanes and General Electric.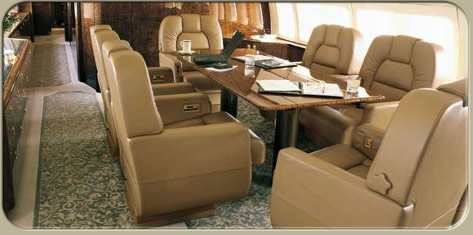 In late October 2006, Boeing Business Jets announced it had won a total of 19 new airplane orders within the last 11 months. The orders, which were valued at $2.25 billion at list prices, included 10 BBJs, two BBJ 3s and a total of seven widebody airplanes. Today that puts over 85 BBJs in service, comparable to Airbus' corporate jet offering.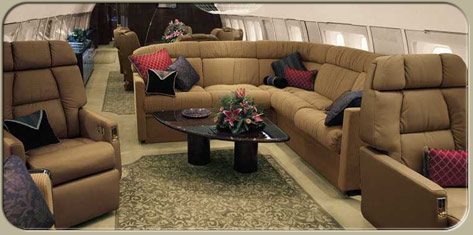 The Boeing tradition of catering to the comfort of travelers began as far back as 1928 with the Model 80. Today, the BBJs offer comforts such as a spacious executive suite with a queen-size bed, and private offices ideal for serious work or quiet reflection. To create comfortable en route conditions, 100 percent fresh air is circulated every 3.75 minutes throughout the BBJ and the BBJ 2 cabins. There is ample space in the BBJ and the BBJ 2 for roomy, full-height showers. Owners have the option of installing up to two showers in the airplane. In Boeing's own words, "Amenities are always better when they are without compromise in quality and size."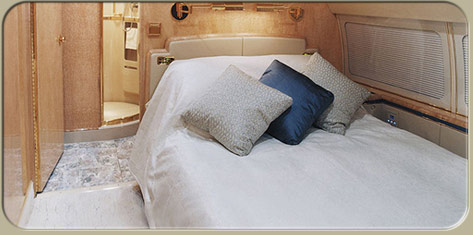 View Corporate Website: www.boeing.com (Boeing Business Jet)