Airbus Corporate Jetliner (ACJ) Family
In 2006, Airbus won nearly two-thirds of the orders booked worldwide for large, top-of-line corporate jets, and to date has booked a total of some 80 orders. Airbus offers a complete range of aircraft for corporate, VIP and government aviation - from its entry-level A318 Elite, Airbus Corporate Jetliner (ACJ) and A320 Prestige, to the widebody A330 and A340. And of course we cannot fail to mention the highly anticipated, double-decker A380, otherwise known as the "flying palace".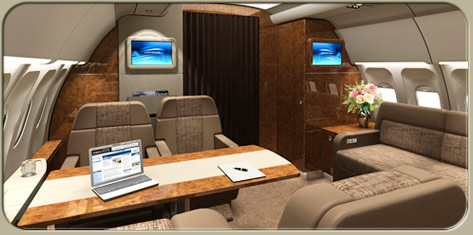 The ACJ features the highest ceiling on the market at 7.4 ft (2.25m), which ensures full standing height throughout the aircraft. It also offers a cabin that is far larger than any other business jet on the market. At 13 ft (3.96m) wide the cabin is almost twice the width of standard business jets and features a cabin volume of 6,000 ft3 (170m3) and a floor area of 850 ft2 (80m2).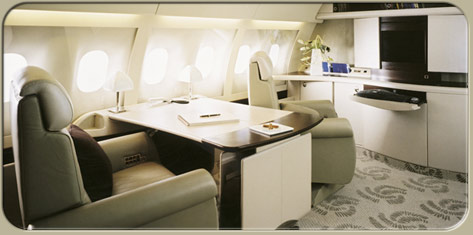 There are a vast array of cabin layout options, including private offices, conference rooms, dining rooms, private bedrooms and a bathroom. The Airbus ACJ Family typically accommodates 19 to 50 passengers with the widest cross-section and the most headroom of any corporate jet. Business and conference centers, lounge areas, private suites and full-height showers are all available to meet the most demanding requirements for charter/VIP operations, corporate shuttles and in government service.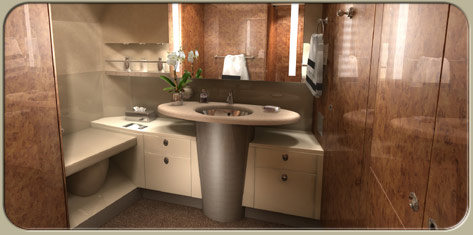 View Corporate Website: www.airbus.com (Aircraft Families - Executive)